ISRO Bangalore Recruitment 2019 for Controller Vacancy. Indian Space Research Organisation ISRO Bangalore Jobs Vacancy 2019-2020.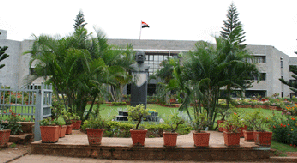 ---
ISRO Bangalore Recruitment 2019 Vacancy for Controller Position
ISRO Bangalore Recruitment 2019 Apply for Controller Vacancy – Good news for Aspirants who wants to join Indian Space Research Organisation ISRO Bangalore, Because of ISRO Bangalore going to hire for Controller Vacancy Position. ISRO Bangalore Filling up the post of Controller in Human Space Flight Centre (HSFC), Department of Space (DOS), Bengaluru in the Level 14 of Pay
Matrix (7th CPC) and in the Pay Band of Rs.37,400-67,000/- plus Grade
Pay Rs.10,000/- (6th CPC) on deputation basis- regarding.  Candidates who are eligible and interested in these vacancies they can send their fully filled application form on or before 16th August 2019.
The controller will be the Administrative Head of Human Space Flight Centre (HSFC), Bengaluru, which is the new Centre of Indian Space Research Organisation (ISRO) having a manpower strength of about 761 employees.
ISRO Bangalore Controller Recruitment 2019 Qualification
The candidate who wants to do this job, he/she have Graduated in any discipline from a recognized Indian University/ Institution
Experience- Experience required is in the areas of Personnel Management, General Administration, Finance, Procurement & Inventory Management in a Government / Autonomous Bodies/ Public Sector Undertakings.
Eligibility for ISRO Bangalore Controller Recruitment 2019
The candidate is a Suitable Officers from All India Services or Central Services Group-A holding analogous posts on regular basis or 8 years service in the Junior Administrative Grade (including services, if any, in the Non-Functional Selection Grade) or 17 years regular service in Group-A posts out of which at least 4 years regular service should be in Junior Administrative Grade.
Pay Scale for ISRO Bangalore Vacancy 2019
Rs.37400-67000/-(PB-4) plus GP Rs.10,000 Level 14 in the Pay Matrix (7th CPC).
ISRO Bangalore Recruitment 2019 Period of deputation
The period of deputation including the period of deputation in another ex-cadre post held immediately preceding this appointment in the same or some other Organisation / Department of the Central Government shall not exceed 5 years. 
Important Note for ISRO Bangalore Recruitment 2019
Applications of only such Officers will be considered as are routed through proper
channel and are accompanied with 
bio-data in the proforma at Annexure-11; 

ACR/APAR dossier of the Officer containing upto date APARs or clear photocopies of ACR/APAR for at least last five years duly attested by a Group-A Gazetted Officer.

cadre clearance; 

clearance from vigilance and disciplinary angle; 

statement giving details of major or minor penalties, if any, imposed on the officer during the last ten years;

 a certificate that in the event of selection, the Officer would be relieved to join the duties of the post; and

certificate of Head of Office/Forwarding Authority as in
Age Limit for ISRO Bangalore Recruitment 2019
Aspirants age limit for appointment by deputation shall not exceed 58 years as on the closing date of receipt of applications.
How to Apply for ISRO Bangalore Vacancy 2019
All Ministries / Departments / Cadre Authorities and the State Governments UTs are requested to forward the applications of willing and eligible Officers in the prescribed proforma :
To Shri M Ramadas, Deputy Secretary (Personnel) Government of India, Department of Space, Antariksh Bhavan, New BEL Road, Bangalore- 560 094
so as to reach latest by 16/08/2019. Applications not accompanied with the required certificates/documents stated in para 3 above will not be entertained
ISRO Bangalore Job Notification & Application form